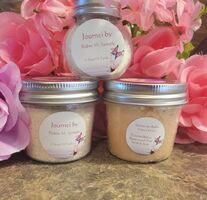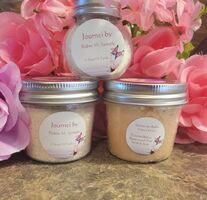 Be Good To The Feet That Have Been Good To You!
Journei by Robin LLC
Journei by Robin Foot Care Line was inspired by my Courageous, Victorious and Spiritually Driven journey from Victim to Survivor. God gave me the, strength and courage to stand on my own two feet and finally walk away from Abuse, Violence and Trauma, which plagued many years of my life, so as a gift and reward to myself and to my feet, I developed this foot care product line to take care of the feet that took care of me! I, now, want to share my gifts and rewards with others who may have experienced Abuse, Violence, and Trauma, and are ready to seek God to help them find the strength and courage to walk away!